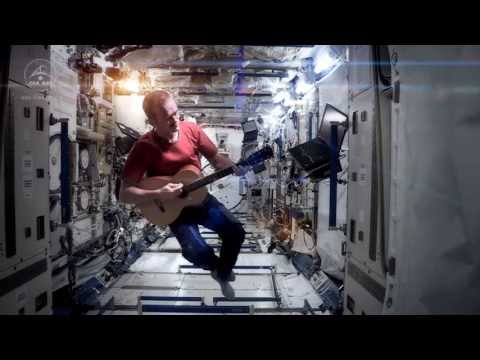 "Most people don't realize that they actually lose time by trying to manage..."
– Gian Faye
How I would describe my 2012...
2012 filled up my hunger for concerts, so I made a summary. Here's the list of international artists I've been able to see and watch this year, in chronological order, regardless of whether I dig their music or not: Lamb of God (Feb 18-19) The Black Dahlia Murder (Feb 18-19) The Used (Mar 8) Dashboard Confessional (Mar 8) Cobra Starship (Mar 8) The Cab (Mar 8) Cyndi Lauper (Mar...
6 tags
"I don't [believe in God]. I have a problem with religion or anything else..."
– Daniel Radcliffe, to Parade Magazine, Jan. 8, 2012
"The night is darkest just before the dawn."
– Harvey Dent
Time, as a sole basis for project development, is futile. Progress can be made possible by velocity. V = D/T, whereas D is the displacement and T is the time. To keep a project healthy, you should be able to track the directions you are going to and allot the shortest possible time to accomplish your journey. I don't mean rushing things. When I say possible, it should not exclude quality...
What I want to be for my 2nd career.
I know I can be whatever I want to be (a musician, a Star Wars fanatic, etc.) but this post is about being something professionally, which means I'm getting paid for what I do, a job for a living. So if I'd have to choose my 2nd career, I'd want to be a/an: Chemist (chemicals attract me so much I want to be with test tubes and flasks everyday) Sound Engineer (cause I want to...
Me: Hreidmarr, where the fuck are you when I needed you!?
Redemption Process: I'm right HERE.
New Obscurantis Order: I'm here, too.
Me: Good lord, thanks.
2 tags
"I have no plans to sleep today."
– Thorn
2 New NESCAFE TV ads - One Passed, The Other...
Random post. I don't actually post about this topic on my personal blog because I rarely watch the television. Most of the time I do watch at the channels provided by <insert your favorite cable provider> however by some means I decided one time to watch the regular channels. So I stumbled upon this new commercial by NESCAFE (not 100% sure if it's new tho I just saw it)....
"Every parent should be aware of the parenting benefits of ROI; for what they..."
"This is not a war against races. This war is against any government in any part..."
– Anonymous
1 tag
Yesterday is Dead and Gone
That's it. I can't do something about what is dead and gone. Perfect song for what it is I am currently at - zetsubou, despair, desperado. Whatever it is. I've waited for three long years for that moment. To see her and Arch Enemy perform live. To see them perform live. Or atleast, to hear them live. To hear Angela Gossow's voice live. I thought this would be the perfect...
1 tag
"Sleep, those little slices of death; how I loathe them."
– Edgar Allan Poe
3 tags
2 tags
I want to see Bert on March 8, but I'm afraid the duration of their performance would disappoint me as they'll share the night with 3 more main acts, and 4 front acts. Why does it have to be like that? It should have been The Used Live in Manila alone. Btw, belated Happy Birthday, Bert. I still want to see you.
4 tags
2 tags
Rant
It's been so long since I last posted a rant, but it gets me so upset whenever I encounter people (I'd be frank) especially those in the metal community who bash artists from the post-hardcore/punk/<insert genres not considered to be metal> scene. Why the fuck would they do that? The greatness of music cannot be defined by its loudness nor by judging its sound based from a rules...
1 tag
5 tags
1 tag
4 tags
If you want to visit the moon, use a space shuttle - not an airplane. If you want to visit my website, use a better browser - not an old IE. It's not my fault if you didn't enjoy my website on an IE6 browser. Don't be lazy. Don't be a technophobe. Upgrading your browser is FREE and only takes about 3 minutes. 
7 tags
8 tags
4 tags
11 tags
1 tag
6 tags
12 tags
Children of Bodom Live in Manila
Last night was one of the best nights I've had this year. Photos of the show are posted on my Facebook. You can view it by following this link:  https://www.facebook.com/media/set/?set=a.10150376409692896.358750.759167895&type=3&l=8c3042754a 
6 tags
Unboxing the Darth Vader Masterpiece Pumpkin
I picked up the master pumpkin I won from the Bit Rebels Halloween giveaway last October this afternoon. Here it is: And when the pumpkin is lit on the dark: CAPTION: Enjoy the dark side with me. Hooo. <- breath sound. Lolol. Thanks again to Bit Rebels and Ms. Diana Adams. And of course to the master carver Gene Granata. Happy Halloween! :3
1 tag
2 tags
3 tags
4 tags
3 tags
2 tags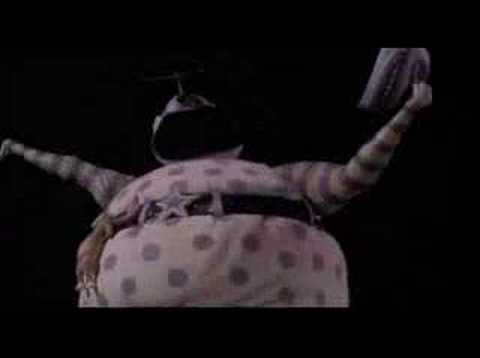 2 tags
1 tag
When I was still a N00b
This is my official entry to NooBite.com's contest. Define n00b : newbie, beginner, new kid on the block, someone who still has so many things to learn. You can define noobs with these but there's one thing most people mistake about noobs - that they're stupid. Why is that so? Because they know minimal to nothing about a certain type of skill or talent. Yes, they may be stupid...
2 tags
The CDs arrived early feat. Ashes of The Wake, The...
The CDs I ordered on Amazon last Oct 7 has arrived in replacement to the previous items that should be doubled. Which means, I got these for FREE. (I canceled the order as soon as the refund has been made, and ordered these instead.) Estimated arrival date should be on Nov. 10 but it arrived 21 days after the placement of order, 13 days before the est. arrival date. Amazon, you've learnt...
2 tags